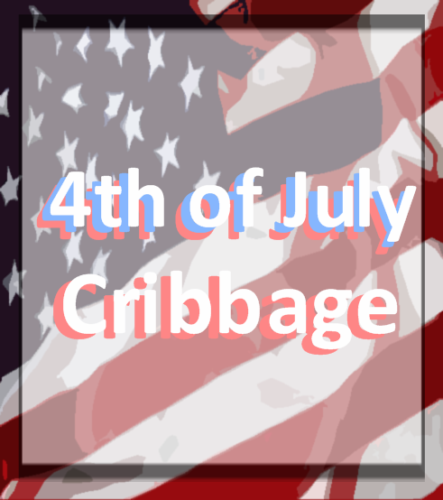 A picnic, a fireworks display, a family reunion, and a game of cribbage with your favorite relative. "Pass the apple pie please". For many the game of cribbage has become an essential part of their annual gathering. Why not use this year's Fourth of July festivities to begin your own family cribbage tradition?
Whether you are able to convince your group to have a full-out cribbage tourney, or you take the time to connect with one or two of your favorite family members, a round of cribbage is an excellent way to bond.
Depending on the venue it may be better to bring along something smaller like a travel size cribbage board. This especially makes sense if you're only going to be able to sneak in a game or two. If you're entertaining at your own residence and want to make it an all-out cribbage affair, several strategically placed traditional style cribbage boards can get some serious pegging underway.
If you do not find anyone that already knows how to play cribbage be at the event, it will be a great opportunity to teach the game to someone who has never played. Anyone that has ever been bitten by the cribbage bug is truly thankful to the person who taught them.
If you are looking for a cribbage board that is a bit more festive and in the spirit of the occasion this Grand Old Flag cribbage board is being offered by: Lang .
The outside is wrapped in this terrific Lang artwork. Lift the top on the Grand Old Flag Cribbage Board to reveal a hidden storage area for playing cards and scoring pegs. Inside you will find 2 decks of 4th of July themed playing cards (poker-sized deck) and 9 quality, metal cribbage scoring pegs.