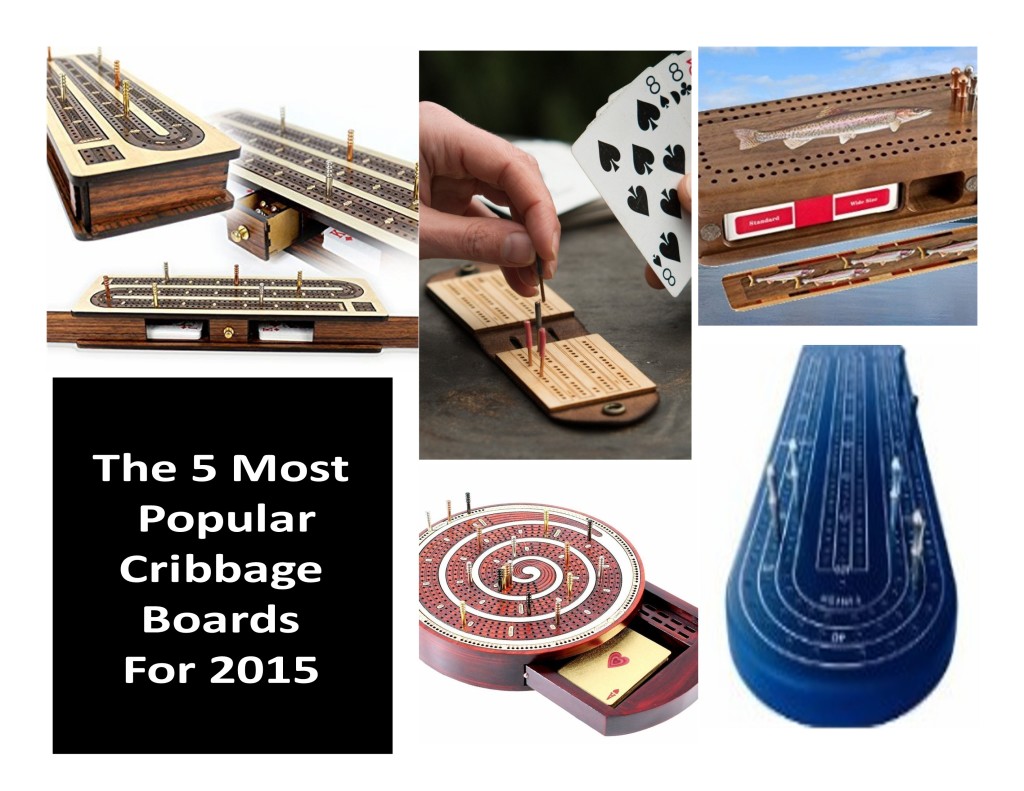 Cribbage Boards For Sale Top 5 Cribbage boards. This years selections are outstanding, and were picked based on the number of page views, popularity, and purchases. If you're having a hard time deciding which cribbage board will make the best gift, any of the boards on this list will likely be the right choice.
Cribbage boards were traditionally designed as a play to 61 points game. The development of the 121 point game board that most of us have become accustomed to was an American invention, that occurred sometime during the first half of the last century.
Cribbage became a popular pastime for American troops during World War II. This brought us the folding leather cribbage board, which could fit neatly into a pocket or knapsack. Often times wooden match sticks would be used as the pegs.
Billet Aluminum refers to an item that has been manufactured from a solid piece of aluminum. As opposed to casting, which is a method that employs pouring molten aluminum into a mold, and allowing it to cool. Billet aluminum is typically ran on a CNC machine, which essentially carves away the excess aluminum until what is left is the desired part.
Most commercially available cribbage boards are designed with some sort of storage area for pegging pegs. More elaborate designs allow for a storage area that can contain one or two decks of playing cards, and even miniature poker chips.
There you have it: The Cribbageboardsforsale.com Top 5 list for "2015". Cribbage is gaining in popularity, and with that we are beginning to see more manufactures getting involved with cribbage board production. Let's hope these beautiful designs continue to be available for many years to come.
If you are building your own cribbage board collection you may want to check out a few of the classics at the Cribbage Boards For Sale board collections feed.